Top 10 Highest Paying Jobs in Malaysia in 2018
There are many people who already decided on their career path, since young. But for the most of us, picking the right career can be tricky. After all, it's important to choose wisely, as the decisions you make today will play a part in determining your future.
Having completed SPM and high school, many young adults in Malaysia find themselves with a huge catalog of Malaysian colleges and universities to select from. One factor that many use to make this decision is the household salary of their family. And then there are some who simply enrolled into a college, just because their closest friends chose to go there.
Needless to say, that shouldn't be the way to pick what to study.
In this guide, we want to help you make the right choices for your career path.
In Malaysia, there are careers that offer high salaries even for fresh graduates. And some other careers could start with a lower salary but offers a better salary progression as you gain experience with the company.
We don't advise you to choose your career path just solely basing on which offers the highest pay. Other than salaries, there are many more factors to consider, from your passion, strengths or personality type fits the job or career.
But we do understand that a good career path is one with a potential for growth. And the salary that comes with it is a bonus. To get started, a research carried out in Malaysia revealed the following careers as the highest paying and the ones with most potential for growth:
1 .Information Technology (IT)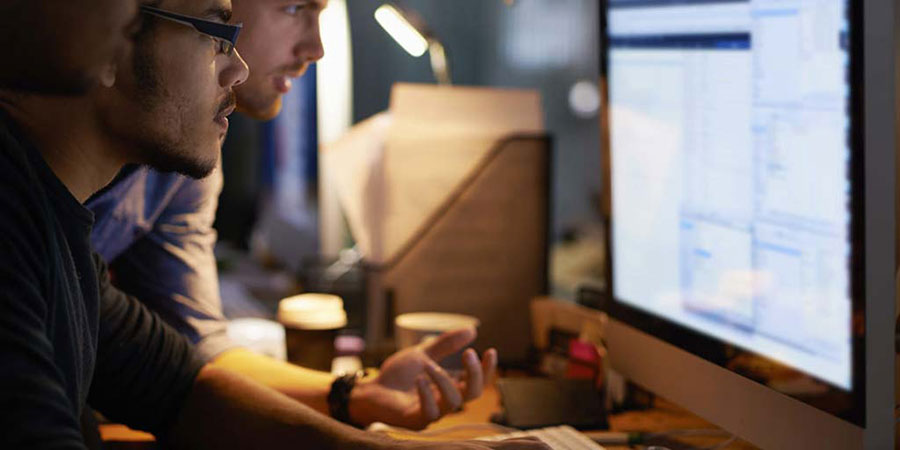 With 4 billion people estimated to be using the internet and the recent boom of demand of web, app, system and tech developers, a career in IT is one of the most alluring anywhere in the world.
In Malaysia, it has among the highest entry-level salary in the market with a fresh graduate earning an average of RM 4,600. Depending on the company and the type of programming you do, scaling your salary could be fairly easy, if you're a good developer.
Take note that the field is diverse, from programmers to data analysts and software engineers, it depends on which type of programming focus you'll be focusing on. To give you a quick tip, focus on the field that works with lots of data. Data is said to be the new oil for the industry, so you best get fluent with data and programming it, eventually being a 'data scientist'.
Other than that, choosing a career in IT would give you great chances of getting a job straight after college.
Salary range: Starting from RM4,600
2. Building and Construction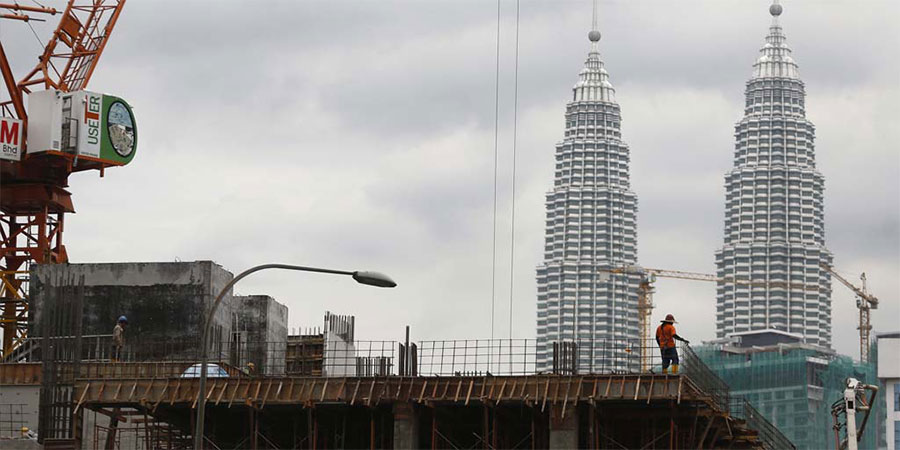 One of the highest paying job for a fresh grad is one in building engineering and construction. Civil and structural engineers, architects, quantity surveyors and interior designers fall under this category.
Women tend to cross out building and construction as their career and many young people view the industry as a dull and old one.
However, there is a huge change over how constructions are being done today. The construction industry is huge for anyone with solid technology skills. Today, the new construction industry have huge demands for younger minds, where modern construction involves new technologies such as GPS-guided equipment, cloud-based applications, drones, robots, green technology & big data – all to increase the productivity, lower cost and increase the safety in building construction.
The industry alone also offers multiple career advancement for all workers. Did you know that senior executives in this field are some of the highest paid? It is an ideal industry for those with an inclination towards field jobs.
Salary: Starting at RM5,500
3. Engineering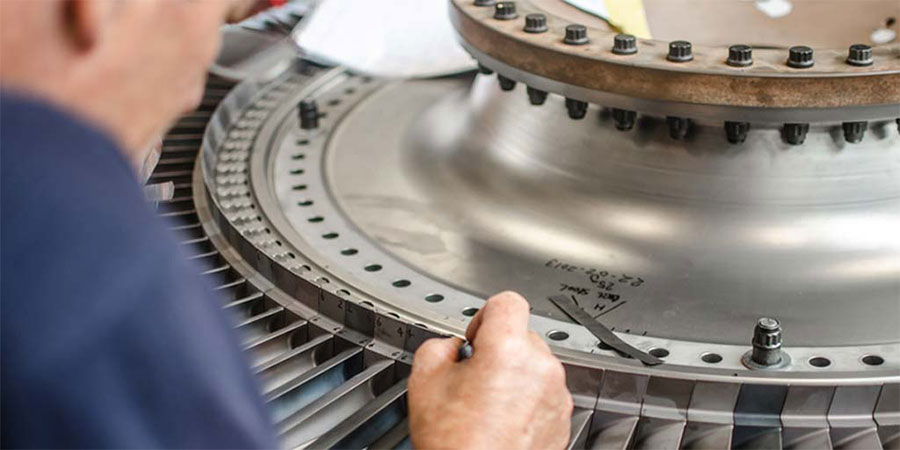 Engineering has been an evergreen field for many years, and you'll never go wrong choosing engineering as your career.  If your favorite subjects in high school were Mathematics and Physics, plus you have a strong sense of responsibility, there's a good chance that you'll be suitable for an engineering course.
Think of engineers as problem solvers using the skills of science and mathematics as their everyday tools. You also need to be someone who can manage high-pressure levels that would come your way, with some specializations and projects.
Depending on the areas of specialization, including chemical, electrical, electronic, mechanical or automotive engineering, the demand for engineers is high in Malaysia.
Malaysia needs 200,000 engineers to reach a developed nation by the year 2020. However, there are roughly less than 100,000 engineers in the country workforce. This means the demand is high even for fresh graduates out of college.
The field you can go into with engineering is wide, we recommend that you take foundations courses to learn your strengths and find out the best Engineering field to go into.
Salary: Averagely starting at RM3,500
4. Oil and Gas
Petroleum is an extremely useful source of transportation fuel. Everything that runs in the world today, uses oil to do so – from flights, cars, electricity, generators and more.
It's not surprising to have many imagining the death of the oil and gas industry, as more and more electric vehicles like Tesla, are built. However, to think of the industry as dying is frown upon by experienced executives in oil and gas. In their words, those predicting 'peak oil demand' on the basis of technological advances in either electric or fuel cell vehicles are letting their exuberance cloud their judgment. The petroleum industry faces a number of challenges, but new technologies seem highly unlikely to cause peak oil demand in the next two decades.
Think about how the bubble of the internet era, spark debate about whether people will be flying anymore, because of being able to connect via the internet. It was debated that the internet would bring about the fall of the oil and gas industry, but it didn't.
There is a diverse list of opportunities for young Malaysian graduates in the oil and gas sector.
Senior executives in oil and gas industries take home averagely twice the salary of their closest counterparts. This said, the entry-level salary in this industry isn't too high, but with certain GLC companies, you'll get a lot of work benefits that many other industries do not offer.
Salary: Starting from RM4,000
5. Tourism & Hospitality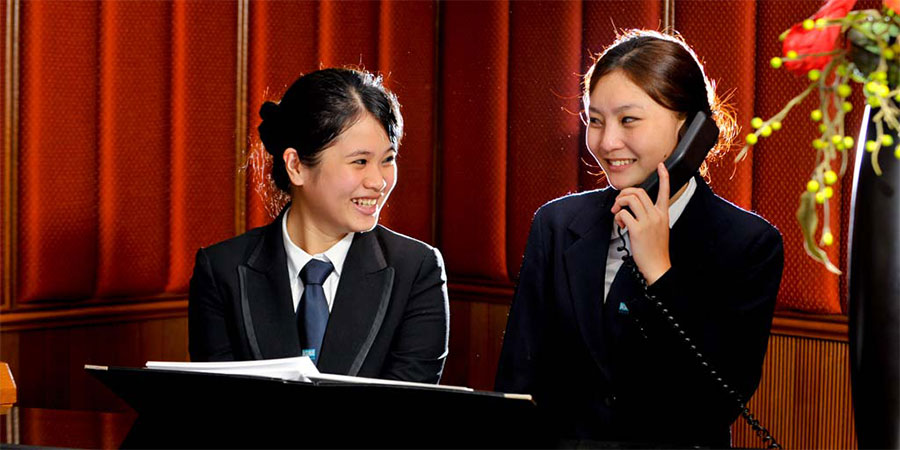 This is a field that's filled with contrast. It has among the best entry-level salaries for entry-level jobs with fresh graduates taking home averagely RM 4,500. For those looking for a career that will set them up immediately after graduating, this may be the career for you.
Near the same as most industries, the tourism & hospitality industry is in dire need to combine with technologies, such as mobile booking and advertising technologies. As the modern society moves towards service sectors where leisure experience is becoming a major economic product in Malaysia, more and more hospitality careers are being born.
A career in tourism & hospitality covers a range of professions associated to hotels, dining, and recreational events. You'll find profession titles such as hotel managers, tour guides, resort management, operational leadership manager and more.
Where to study tourism and hospitality in Malaysia? SENTRAL College Penang offers one of the best tourism & hospitality programmes.
Salary: Starting from RM4,500
6. Healthcare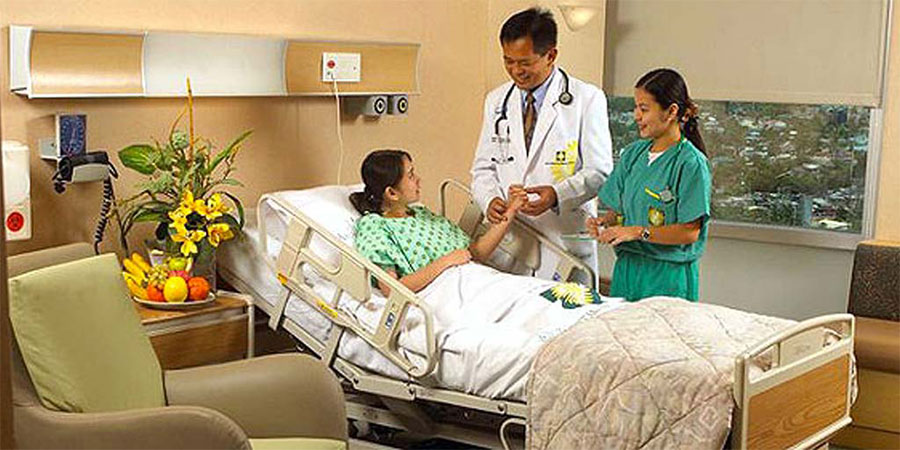 Doctors, nurses, pharmacists and other medical practitioners have the best salary progression in the market. While getting a job in an economic downturn can prove difficult, the healthcare industry that is definitely not seeing any rate of slowing down.
In fact, the demand for healthcare professionals is seen to double up over the years. It's estimated that there will be 3.2 million new healthcare professions that will be created in the next 8 years to come.
A fresh healthcare and medical graduate might demand a lower salary for a start but with experience in the industry, experienced medical professionals in a senior position could take home as much as RM 15,000 a month.
Salary: Anywhere from RM3,000 and above
7. Banking and Finance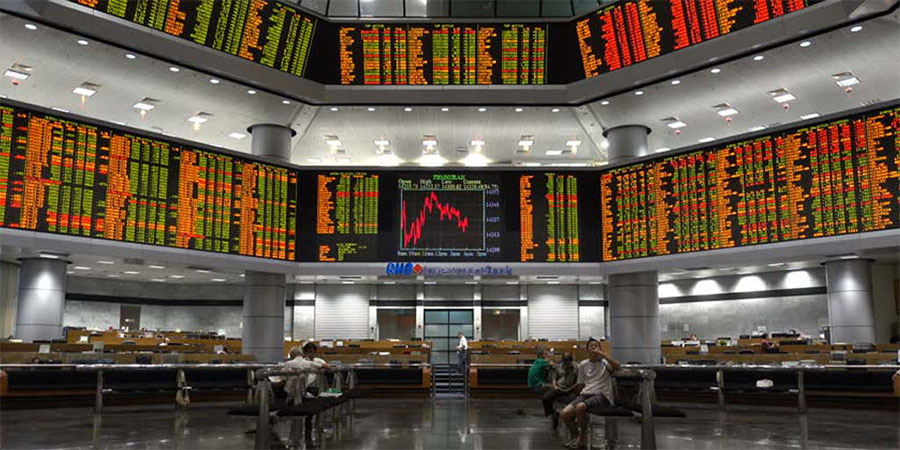 The economic growth and transformation of Malaysia's economy depend a lot of the finance industry. To upkeep Malaysia's financial and banking stability, there's a demand for talented finance professionals for all types of levels, from high-level senior finance directors, including entry-level graduates.
It's said that the industry depends highly on talents to address certain financial challenges posed by global economic markets.
Though not as lucrative at the entry level, one might take solace in the fact that the demand for professionals in this field is quite high as is the salary for those in managerial positions. Professions in this field ranges, from jobs in audit and tax, general accounting or towards banking and fund management.
If you don't know which profession to go for in the banking and finance industry, we encourage you to take an accounting and finance course in Malaysia to learn the fundamentals while
Salary: Depending on profession, starting from RM3,500 – RM6,500
8. Business & Management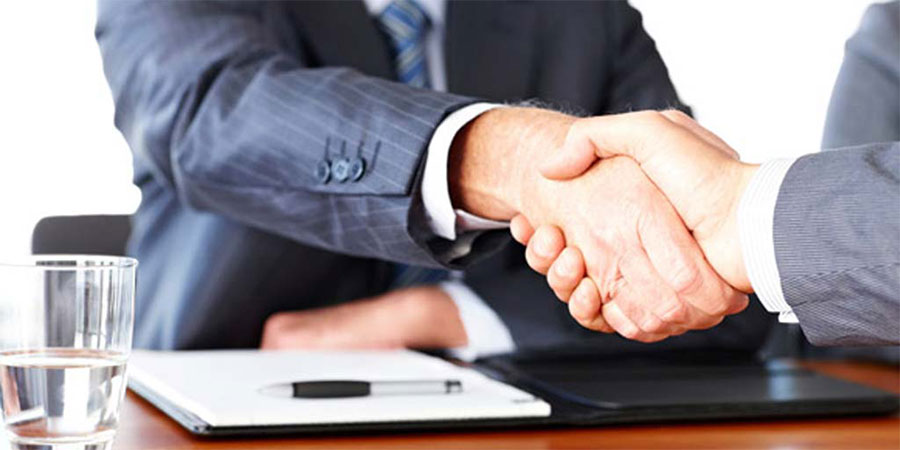 Studying business & management open up lots of working possibilities for you. Areas in this field include actuarial analysts, business advisor, project manager, marketing executive, human resource manager and more.
Seven of the top ten job positions held by graduates in Malaysia are related to business, sales and human resource. The age of digitalization have brought around the need for tech-savvy marketing and sales professionals. If you are someone who is able to form multidisciplinary skills ranging from business acumen to technical marketing skills, going into a business and management career may be what you're looking for.
You may discover that a business study covers a broad range of subjects, from economics, accounting, IT and entrepreneurship. There are no real significant gaps when starting a career as a fresh graduate, given the broad job scope.
However, it's important to learn from the best business and management course in Malaysia that gives you the exact fundamentals that you need, plus a certification that is generally accepted at higher universities and large corporations.
Salary: A rough entry-level salary starts from RM 2,500 with the senior-most managers taking home up to RM 15,000.
9. Administration and Human Resource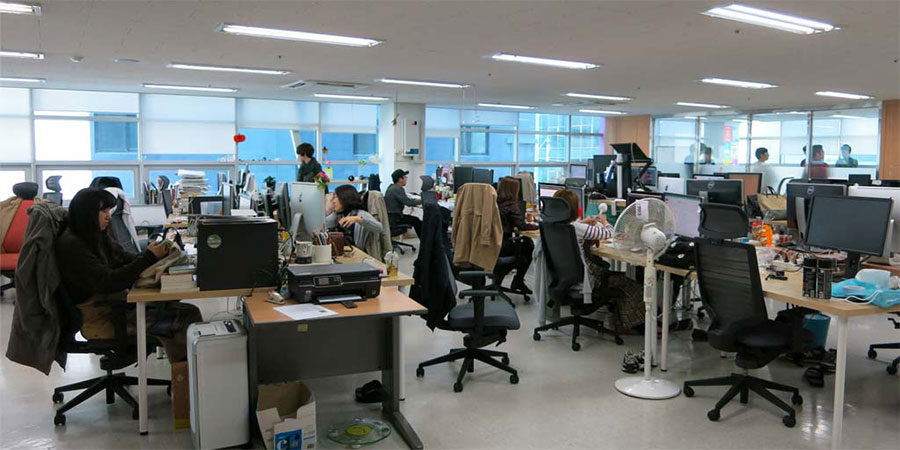 This field is not as diverse as some others on this list, but it offers a very attractive salary for top-level management. The entry-level remuneration is however not as attractive. Some careers under this include human resource management as well as clerical and secretarial jobs.
Salary: A rough entry-level salary should start around RM3,000
10. Education and Training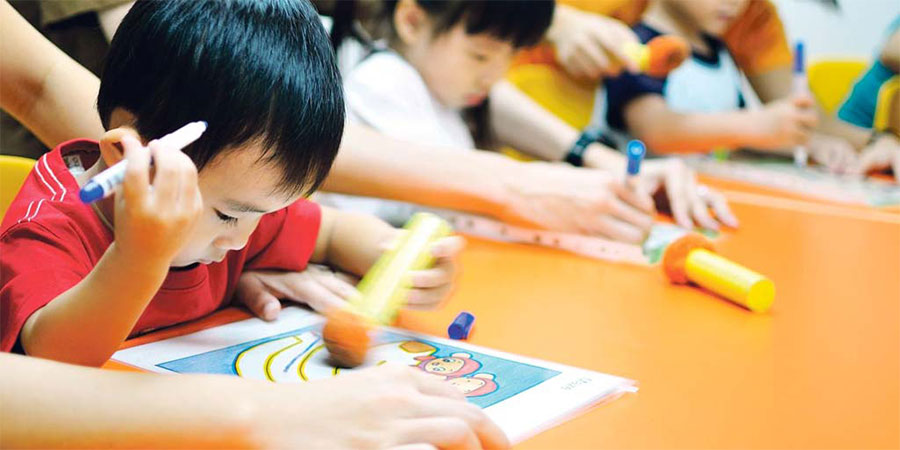 The impact of education and training on society is great as they mold young minds to become great people, who will eventually bring the country forward. Beyond primary, secondary and college education, the education industry also has a fit in the working world.
Education is an evergreen industry that is growing in-demand, in many different fields. Even if you choose not to work under a training-specific company, there are lots of professional individuals in Malaysia who have gone to start their own training brand, acting as consultants or training providers for individuals and companies.
Interestingly, education should start as early as possible. At SENTRAL College Penang, we have a programme, called the Early Childhood Education programme, raising passionate educators with the right skills and certificate to shape our future generation.
Salary: Entry level of RM2,500
This information should come in handy for anyone who has finished high school and is in the process of selecting a course to study in the university. Armed with this knowledge about the job market, we hope you'll be able to make an informed decision about choosing a great career path.