Inter-Islands Tourism Policy Forum
The School of Tourism and Hospitality was so honoured to be invited to the 22nd Inter-Islands Tourism Policy Forum. All the students and lecturers from the college attended the forum on Connecting Culture, Arts and Nature in George Town Heritage which was held on 25 October 2018 (Thursday) at The Wembley Hotel, Penang. For most of the students it was their first exposure to the business and academic world of the tourism industry. Because of this forum, students were introduced to key players in Penang's tourism industry such as Mr. Allen Tan, the Managing Director of The Habitat Penang Hill, Mr. Joe Sidek, the man behind the internationally recognised annual George Town Festival, Mr. Murali Ram, Programme Director of Think City Sdn. Bhd. as well as the academicians Dr. Suraiyati Rahman and Prof. Dr. Badaruddin Mohamed from Universiti Sains Malaysia. Also in attendance were experts from Hainan, Bali, Phuket, Cebu and Jeju Island who were also participating and presenting in the University Symposium.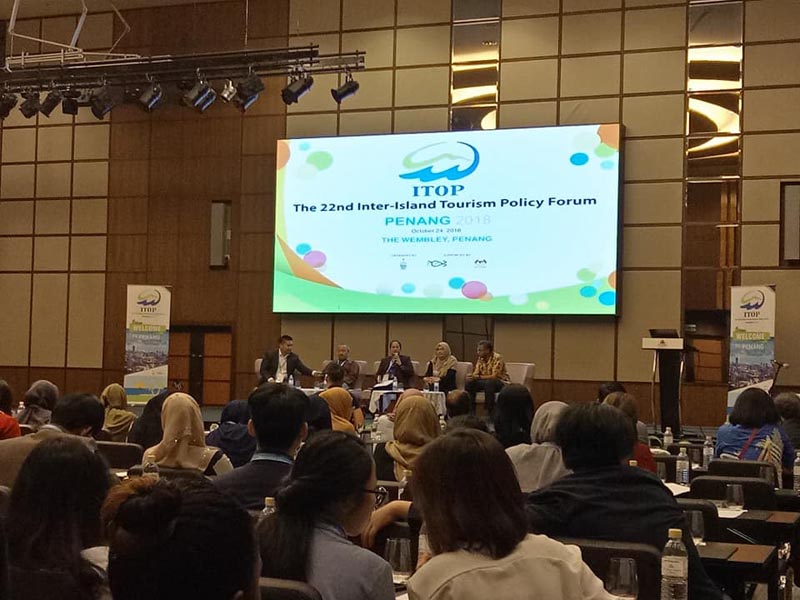 This was a very meaningful forum as the students were exposed to the current issues and direction in planning and developing tourism products and destination in Penang. Discussions such as integrating heritage and arts in eco-tourism, exploring the intangible George Town and the business of heritage, the built heritage commodification and co-creation of tourism products as well as place, identity and authenticity of tourism destinations were greatly discussed during the forum. This was a real mind-blowing experience for students as the actual application of theory in tourism destination that they have learned throughout their modules in the college was revealed during the session.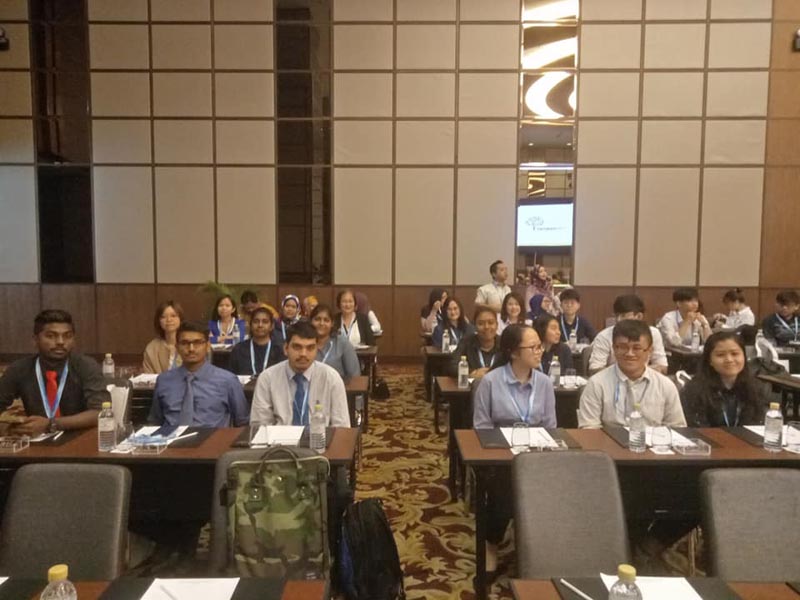 During the open discussion, the panel of experts expressed how they would love the stakeholders in Penang tourism industry to take ownership of George Town. Their vision for Penang is to be a city of the future specifically for local people. It is not focusing on tourists. This is because they believe that preserving the living heritage is much more crucial than the tourism receipts. Students from Tourism Management and the future leaders should place emphasis on systematic city planning that is liveable by Penangites.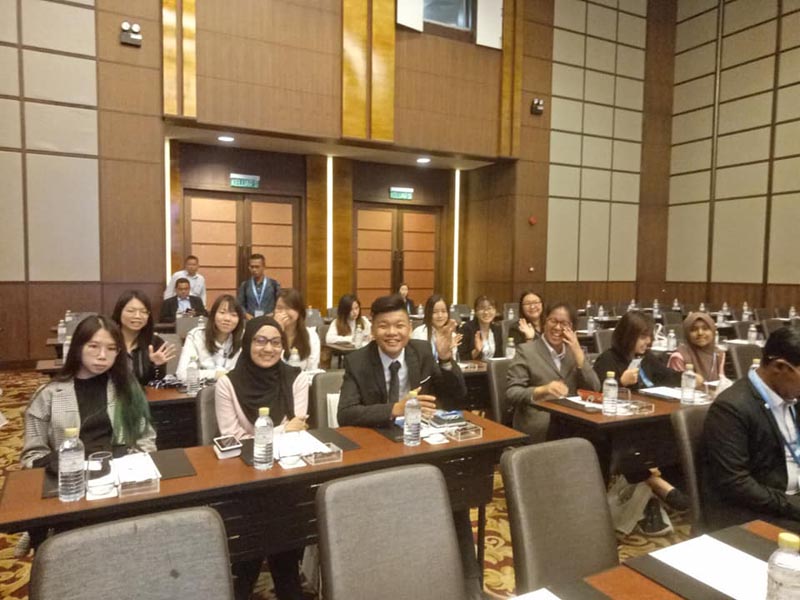 Students from Sentral College and other universities were raising questions during the Q&A session regarding the threats and opportunities faced in the Penang tourism industry. Our students were also taking initiative to talk to the experts from various sectors during the networking session. They expressed their passion in developing the tourism industry and enthusiasm in bringing it to the next level in Penang. We are very proud of them all.