5 Reasons to Enrol In a Tour Guide Course In Penang, Malaysia
Have you ever thought of earning some spare cash on top of your full time job, while having fun and travelling around Malaysia? Tour guiding is a highly challenging and rewarding career, where there are no limitations to your retirement age. Below are some reasons why you should enrol in a Tour Guide course in Penang, Malaysia.
#1 Penang is expecting 1.8 million passengers arrival through cruise ships in 2018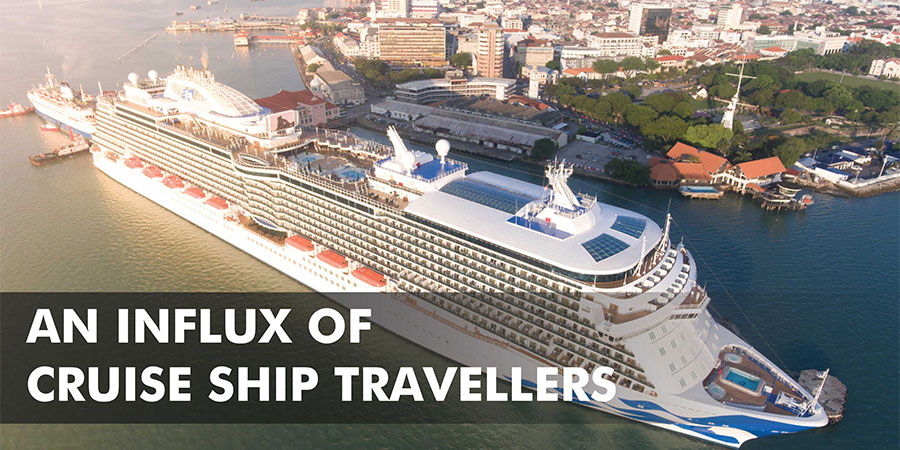 Situated right in the UNESCO World Heritage Zone, Penang Port in 2017 received an unprecedented spike in cruise ship arrivals, indicating an expansion in the tourism business in Penang. In 2016, a total of 230,000 passengers landed at Penang Port; and within the first 6 months of 2017, the number of passengers was 264,000. According to Datuk Tan Teik Cheng, the Chairman of Penang Port Commission, Penang Port is well positioned for growth as the government agency has close links with all the cruise liners.
Penang is looking forward to welcome 1.8 million passengers arrival through cruise ships in 2018. Some of the cruise ships which are expected to arrive in Penang Port are Mariner of the Seas, Sapphire Princess, Star Clipper, Oceania Nautica, Costa Victoria, Silver Shadow, Seabourn Sojourn, Seabourn Encore, Columbus, Queen Elizabeth, Silver Whisper, Queen Mary 2, Ovation of The Seas,  MSC Splendida, Seven Seas Voyager, Sun Princess, and Viking Orion.
Given the influx of cruise ship travellers into Penang, it serves as another great opportunity for tourist guides to show international travellers around the island.
#2 Penang is named as one of the 17 best places to visit in 2017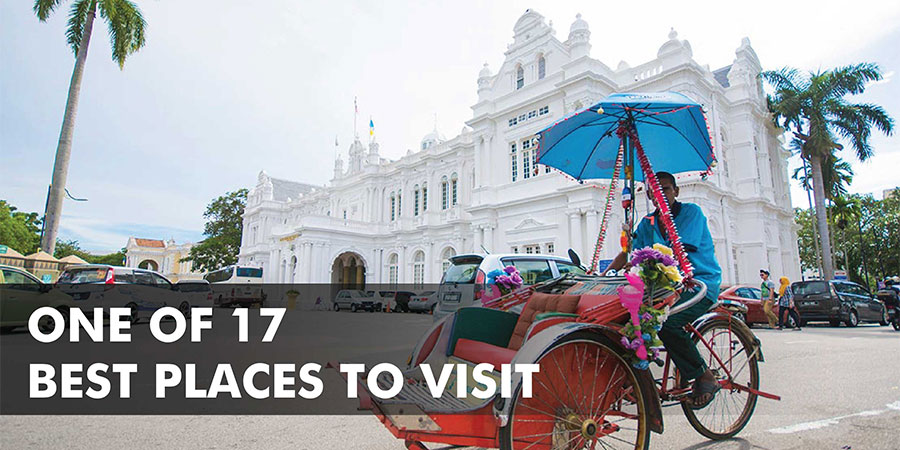 Penang (aka The Pearl of the Orient), was named as one of the 17 best places to visit in 2017. The island is arguably one of Asia's best street food destinations, offering a mix of Malay, Chinese, Indian and Nyonya cuisines. Being awarded the second place has certainly boosted Penang's tourism industry, inviting more international travellers to explore this unique destination. As a tour guide, you may bring tourists on food trails, heritage walks and scenic tours.
#3 Malaysia is in dire need of Chinese speaking Tourist Guides due to overwhelming demand from China groups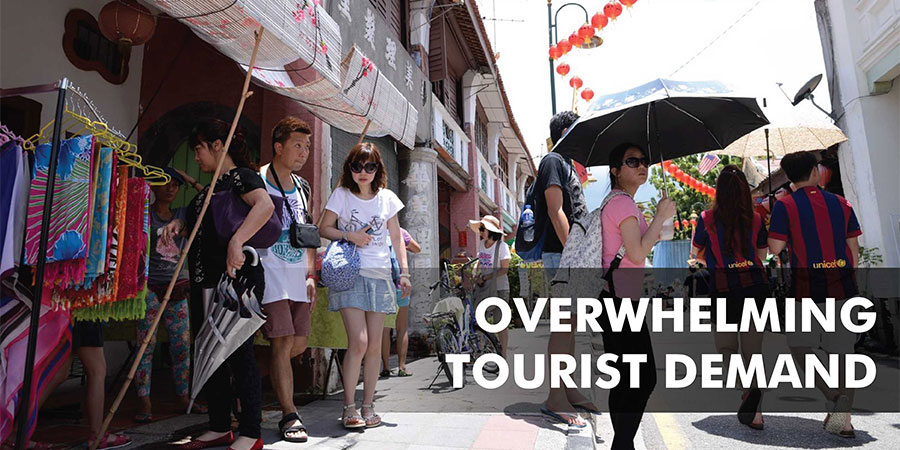 According to Datuk Seri Nazri Aziz , Minister of Tourism, there has been a significant increase in the number of tourists from China in 2017 as compared to 2016 (growth of 8% from 1,406,417 in 2016 to 1,523,846 in 2017). Datuk Seri Nazri commented that the ease of access to durian was one of the reasons why Chinese tourists flocked to Malaysia. He was confident that Malaysia would reach the four million mark for inbound tourists from China in 2018, and subsequently hit the eight million target by 2020. This is due to the two visa schemes (eVisa & Entri) introduced by the Government in March 2016. Overall, the Ministry of Tourism targets approximately RM 168 billion in tourist receipts for 2020 from 36 million international arrivals.
There is also golden opportunity for tourism in Penang. Malaysia Inbound Chinese Association public relations officer Mr Saw Beng Teik said a daily arrival of approximately 150 tour groups, comprising 5000 Chinese visitors are expected currently.
Given that Malaysia is one of the most popular travel destinations among tourists from China, there are many opportunities for Tourist Guides. If you are able to converse in Chinese, it is recommended that you enrol in a Tourist Guide course and be certified as a Chinese speaking Tour Guide endorsed by the Ministry of Tourism and Culture Malaysia. With this qualification, you may guide in-bound tours for Chinese speaking tourists around Malaysia.
#4 Tour Guiding is one of the most lucrative part time jobs in Malaysia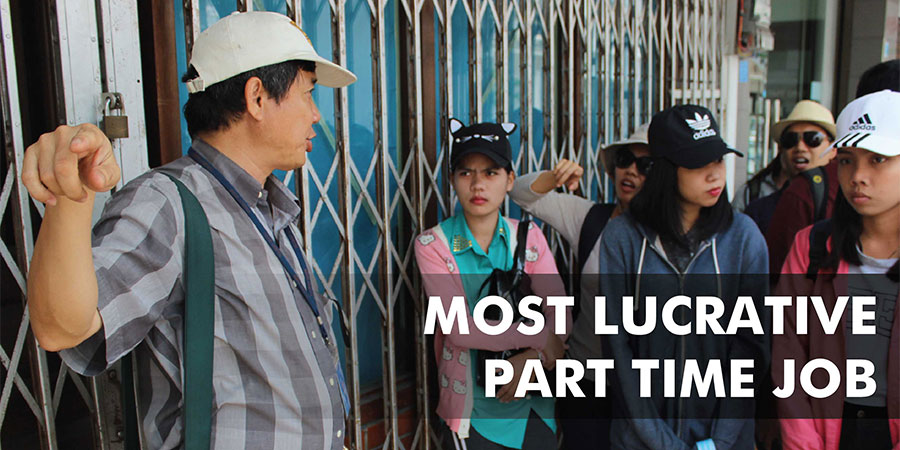 The average salary of a Tour Guide in Malaysia is approximately RM 7,900 per month. Depending on one's ability, a tour guide can earn up to around RM 1500, inclusive of tips and commissions per trip. Do note that there are no limits to the amount of income one can make. It is purely based on the number of assignments one is willing to undertake.
Most of SENTRAL College Penang's students who have enrolled in the Tourist Guide course are involved in part time tour guiding, and a few are full time guides. Their guiding fee ranges from RM100 – RM300 per trip from cruise guiding to heritage walk (half/ full day), as well as overland trips to various attractions in Malaysia.
#5 Great opportunity to apply your tour guiding skills in Penang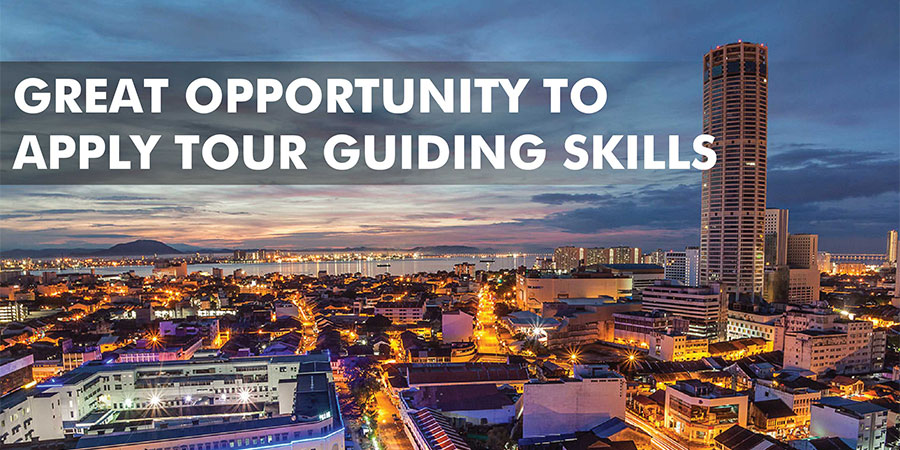 How great it is to be able to study and apply your tour guiding skills in Penang? SENTRAL College Penang's Tourist Guide Program provides just the right opportunity for you to practise your tour guiding skills. Located amidst the hustle and bustle of Penang's banking district, SENTRAL College Penang is housed in the tallest building in the UNESCO World Heritage Zone. The College has extensive experience in conducting Tourist Guide Program in Northern Malaysia since 2002. The College has on many occasions achieved 100% passes in the examination conducted by the Ministry of Tourism and Culture, Malaysia, and has produced approximately 500 qualified English, Chinese and Bahasa Malaysia speaking Tour Guides to date.
The Course is lectured by qualified guides with more than 15 years experienced in the industry. They hold the Verified Training Officer (VTO) certificates from Jabatan Pembangunan Kemahiran (JPK). They do not only lecture from the text but also from their vast experience. There will not be a dull moment in the class from the many 'kisah benar' they can share.
Intakes for the Tourist Guide Program are January – March, May-July, and September – November 2018. The College is currently offering RM1000 rebate for the January – March 2018 intake. If you need more information on the Tour Guide Course, allow our Education Advisors at SENTRAL College Penang to assist you with your enquiries.